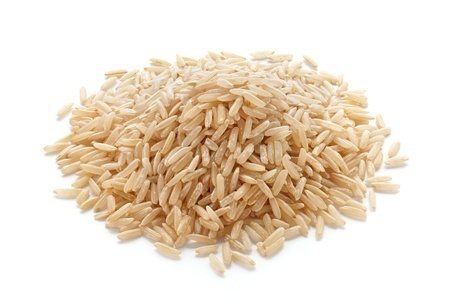 Rice
We exclusively sell organic rice from Italy. We trade both long and short grain organic brown rice as well as organic Arborio rice.
Our Italian rice is harvested each year between September and November, depending on the weather in the last months of growth. Our rice grows in the regions of Piedmont, Lombardy, Veneto and Sardinia.
Our Rice Trader is Alex Poole
Traditionally the harvest period takes place between early September and mid-November. Depending on weather: if it's sunny and dry the collection will end in advance.
Rice grows in Italy in the Po Valley with a series of highly branched canals that bring water to the rice fields. The particular landscape created by the flooded rice fields during the spring is called "checkered sea."
The rice growing cycle begins in late winter. As soon as the fields are ready plowing, harrowing and leveling take place,  preparing fields  for sowing. Towards the end of March and early April the fields are flooded and rice planting begins. The water level is constantly controlled and kept to a minimum to ensure the rice a constant temperature even during the night and thus avoiding thermal stress.
In  August, the rice blooms and later forms the sheaf.  Rice fields are progressively dried to allow the rice plants to finish the growth cycle but is necessary to wait a few weeks for collection.
After harvesting rice is stored and milled afterwards.
Milling process transforms paddy rice in brown rice. It has the outer hull removed, but still retains the bran layers that give it a characteristic color and  flavor ensuring the complete preservation of nutrients.
White rice is then obtained by using bleaching which gently and in multiple steps transforms the grain and brings out the fragrance.
A series of sorters for size, weight and optical guarantee the absence of cracks and defects
1/damaged kernels
2/green kernels
3/ red kernels