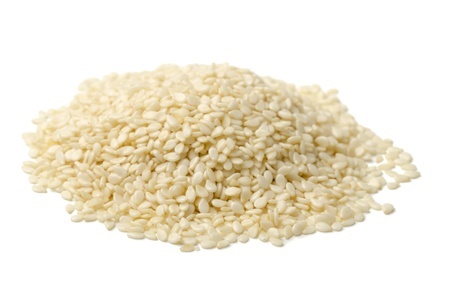 Sesame Seeds
Sesame seeds are grown widely in many origins.  A popular oil seed in the Far East, where millions of tons are grown and consumed domestically.  Despite this, China and Korea are net importers of sesame, from Africa, India, Myanmar.
Africa produces mainly a natural sesame for oil crushing, though this is slowly changing and hulling processes are being introduced.
India produces both hulled and natural for export competitively.
Central America (Mexico, Guatemala) also produce significant quantities of sesame, most of which is hulled and consumed in the manufacture of burger buns which require seeds with less sugar to caramelise when baking.
Natural sesame is sold with the protective skin still around the seed
Hulled is much whiter in colour with the skin removed.  This is done by soaking the seed and brushing mechanically, or soaking the seed and agitating in a mild caustic soda solution.
There are multiple varieties of sesame grown, with special properties/characteristics
Red – has a 'double skin' and unpleasant taste.  Produced only for oil crushing.
Natural whitish – The 'standard' variety grown in India, and most appropriate for hulling then baking.
Black – Sold as natural black.  Premium product.  Found on the outside of sushis!
Sesame is an easy-to-grow subsistence grass.
In India, sesame is grown in small land holdings, and sold at local bourses/markets.
It is left to dry in the fields before threshing.
Sesame mainly harvests in India in September/October.  But a smaller intermediate harvest is often produced in March/April time.
Sesame will be planted as a fast 'intermediate' crop between other crops.
Sesame is a high risk product.  It is highly advisable to buy from a reputable, known shipper.
After hulling red sesame is practically indistinguishable from natural whitish.
However the taste/smell can be very unpleasant on red sesame
Often sesame production may be outsourced to other factories, affecting traceability
If incorrectly washed after caustic soda hulling, a bad aftertaste can occur during eating.  Similarly poor quality water can introduce micro problems to sesame
Sesame is a high risk product for salmonella, both as hulled and natural.  We strongly recommend a further heat treatment process for packing.
Being high in oil, sesame can turn rancid quickly.  This can affect smell and taste.
It can also result in a yellower hulled kernel.
Because of its uniform colour and size a very high purity can be achieved.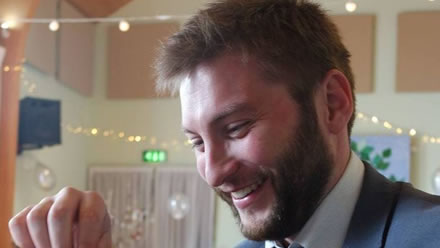 Get in touch

Send Alex Poole a Message Now!
Alex Poole
I joined Freeworld many years ago after graduating from Edinburgh University in Philosophy  & Economics. I currently manage our seeds and vine fruits (exc. South America) positions.
My star sign is Libra, and my favourite animal is the liger.